Asian Noodle Meal Kit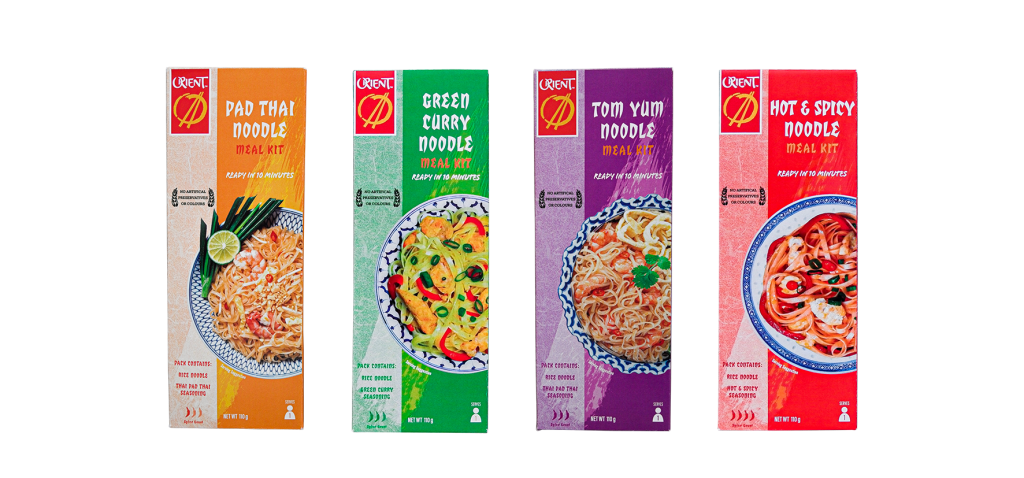 Product Description:
Orient Foods' Asian Noodle Meal Kit packs a delicious, yet simple and easy to make, single-serinvg Asian style noodle in a convenient meal kit.
The Meal Kit comes in 4 flavours — Pad Thai Flavour, Green Curry Flavour, Tom Tum Flavour and Hot And Spicy Flavour. Each flavour has a different level of spice ranging from just a hint of spice to flaming hot. Each meal kit comes with the noodles as well as the seasoning and recommended cooking instructions on the back. Each meal kit serves one and takes only 10 minutes to make!
Made in Thailand
Quality ingredients guaranteed
Ready in only 10 minutes!