Stir-Fry Udon with Beef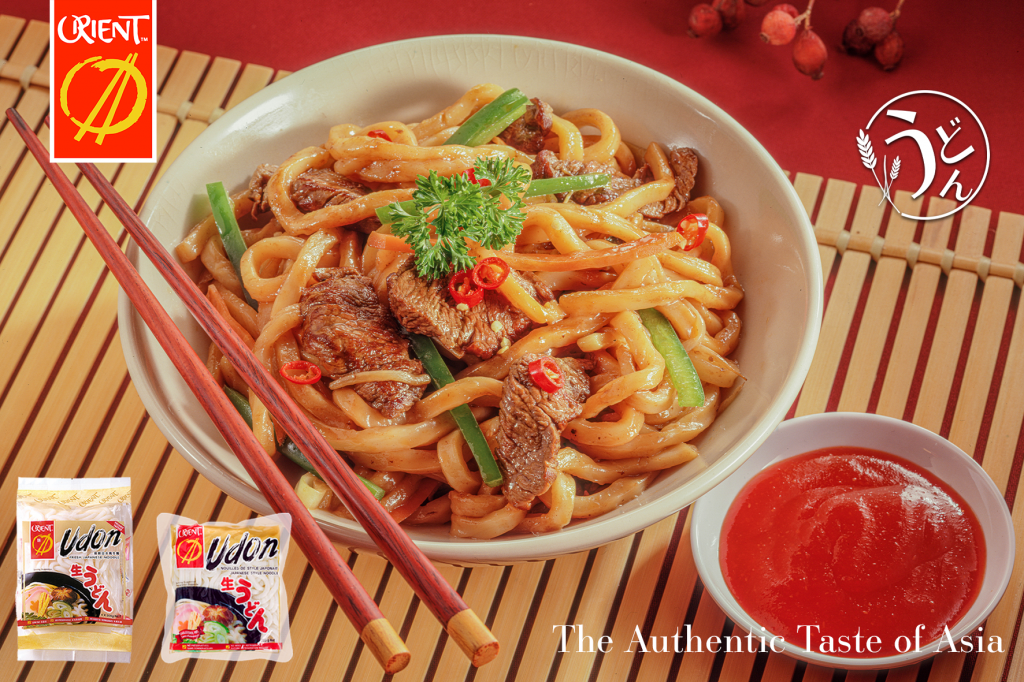 Product needed:
Orient Foods Single/Multi Pack Japanese Style Udon
Ingredients:
200g Beef, Thinly Sliced
120g Bean Sprouts
2 Cloves of Garlic, Minced
1 Packet of Orient Udon
1 Green Capsicum, Sliced
1 Tablespoon of Cooking Oil
For Sauce:
2 Tablespoon Oyster Sauce
1 Tablespoon Sesame Oil
1 Tablespoon Dark Soy Sauce
4 Tablespoon Water
1 Tablespoon Sugar
Instructions:
Mix stir-fry sauce ingredients in a saucepan and heat up gently. Remove when hot and set aside. Heat cooking oil in work and stir in beef, garlic and capsicum until cooked. Add beansprouts and noodles straight from pack and cook for a further 2-3 minutes. Lastly, pour in prepared stir-fry sauce and cook until the mixture is almost dry. Serve hot and enjoy!