TOPP Instant Cup Pasta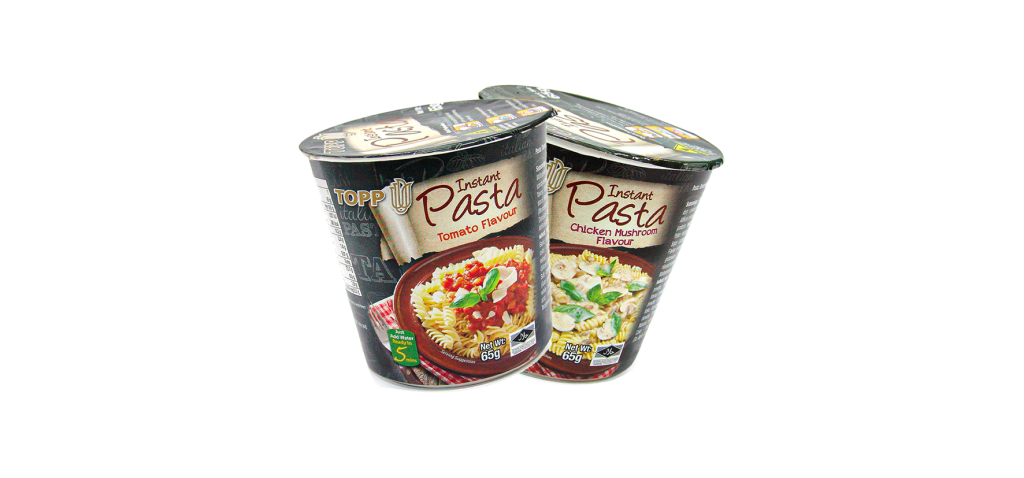 Product Description:
TOPP Cup Pasta made from premium durum wheat from Europe. Despite its rich and bold flavours, it is low in fat and sodium making it the perfect meal (or snack!) for everyone. Ready in just 5 minutes, TOPP Cup Pasta comes in 2 delightful flavours— tangy tomato flavour and creamy chicken mushroom flavour.
Made in Thailand
Quality ingredients guaranteed
Pack Size: 65g
spac