TOPP Jasmine Rice Congee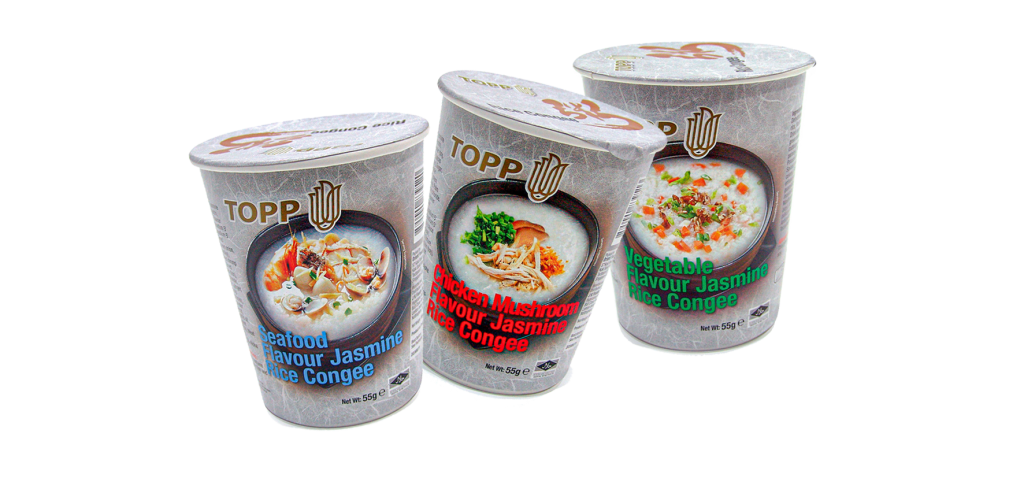 Product Description:
TOPP Rice Congee is made from 100% Thai jasmine rice and is the perfect meal/snack for any occasion. It comes in 3 delicious flavours: Seafood, Chicken and Mushroom and Vegetable (suitable for vegans). TOPP's Rice Congee is a healthier low-calorie alternative and the best part— it only takes 3 minutes to make!
Made in Thailand
Quality ingredients guaranteed
Net Weight: 55g